Scott's L.A.™ Article:
Walking Around the Rose Bowl®
This is a no-cost way to get outside, get a little exercise, and meet some "locals." The Rose Bowl® is located in northwest Pasadena. While it has the "feel" of being out in the country, it's just a few blocks north of Colorado Boulevard. (

MAP ) The view below is looking north from the south end of the Rose Bowl®.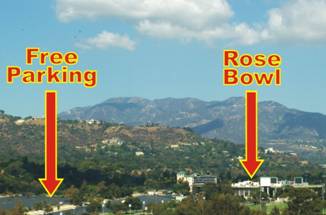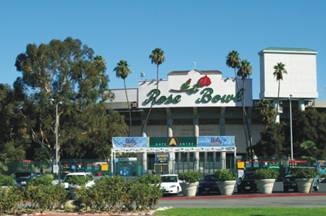 This a favorite activity of the "locals" and it costs absolutely nothing. Surrounding the west and north sides of the Rose Bowl® is the Brookside Golf Course which creates a natural walking/jogging loop around the Rose Bowl. When there are no special events happening, there are acres of FREE PARKING available at the southwest corner of the Rose Bowl®. In the case of special events, you can park for free on the streets just a little farther away.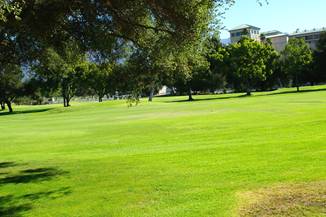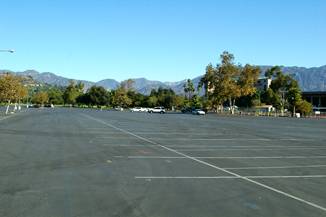 For decades, this has been a favorite place for "locals" of all ages, shapes, and sizes to walk, jog, or ride at all times of day. You'll join walkers, joggers, bicyclists, and roller-bladers, as well as hikers on nearby trails and horses & riders on the equstrian path.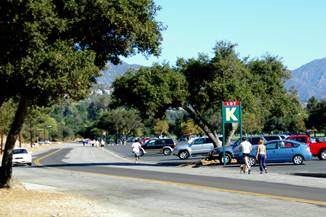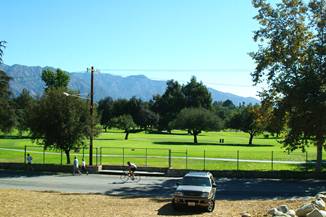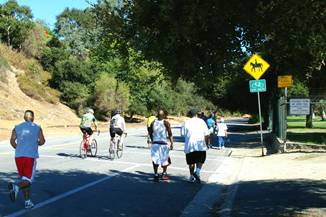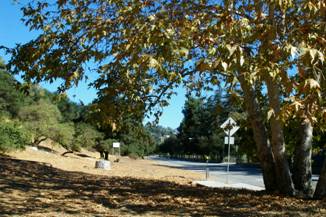 Our weather is frequently warm so it's important to drink lots of fluids to avoid dehydration. Halfway around the "loop" there's a little snack shop that sells bottled water and other cold drinks.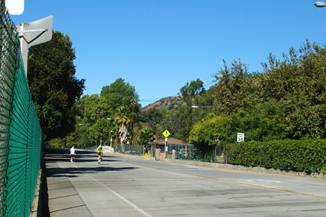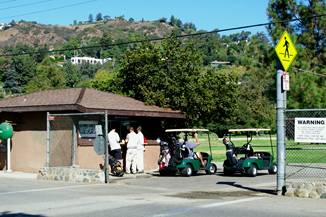 CAUTION

While extremely rare, it's always possible that some player could hit a ball outside the golf course. It's a good idea to be alert and keep your eyes open "just in case."