Scott's L.A.™ Article:
Hollywood History -
Jim Henson & Charlie Chaplin Studio
Occupying only one city block, this studio was built by Charlie Chaplin and for almost a century has been the workplace of film, TV, and music legends. Today, as you can see in the photo below, this is technically The Jim Henson Company, but to those of us who live here, it's a "studio."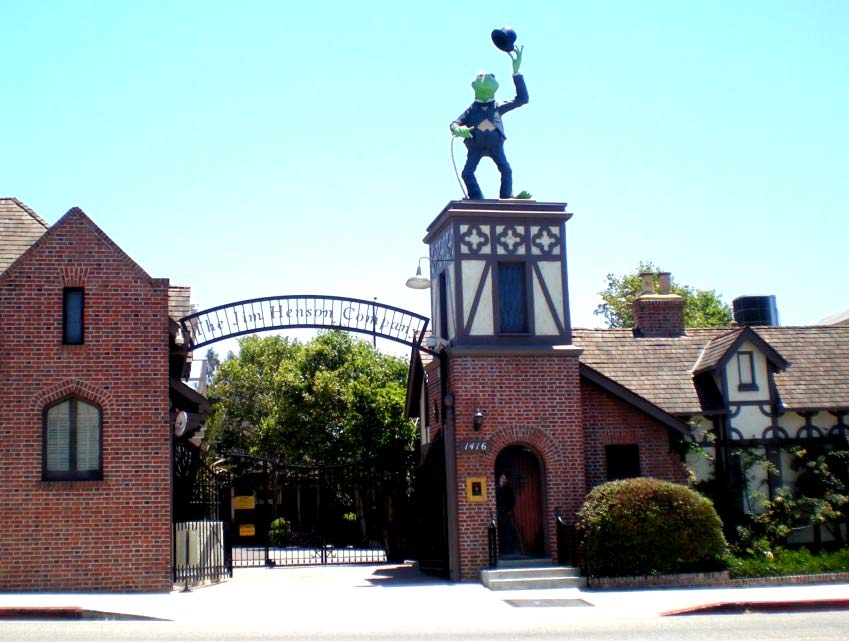 Like all Hollywood stories, the history of this location is complex and always changing. With the name Jim Henson it's easy to assume that this is the home of the Muppets, but Jim died in 1990 and in 2004 the rights and ownership of the Muppets were acquired by The Walt Disney Company.
Today, The Jim Henson Company is independently owned and operated by Jim's adult children. In addition to this site the company has additional facilities in London and New York. This Hollywood location is the company's headquarters and includes a recording studio, offices, sound stages, and the Jim Henson Creature Shop. This alone makes this place a Hollywood icon.
Why is Kermit dressed like Charlie Chaplin's "Little Tramp" character? Because this studio was originally built and owned by Chaplin in 1917. Kermie's statue on top of the building pays tribute to one of the most important people in Hollywood history.

Many of Chaplin's most famous films were shot here in the 1920's including The Kid, The Gold Rush, City Lights, and Modern Times.

The studio was sold in 1953 and used to film TV shows including The Adventures of Superman. In the 1960's it was used to film Perry Mason with Raymond Burr. In the 1980s it was even used to tape Soul Train.

In 1966 Herb Alpert and Jerry Moss bought the studios and it became A&M Records. This studio gained worldwide fame when they recorded and filmed We Are The World here in 1985. In Spring 2012 Van Halen used the recording studio to rehearse their 2012 tour. The Jim Henson Company purchased the studio in 2000.


And why do the buildings look like English Cottages? Chaplin was from England -- it was a nice touch of home.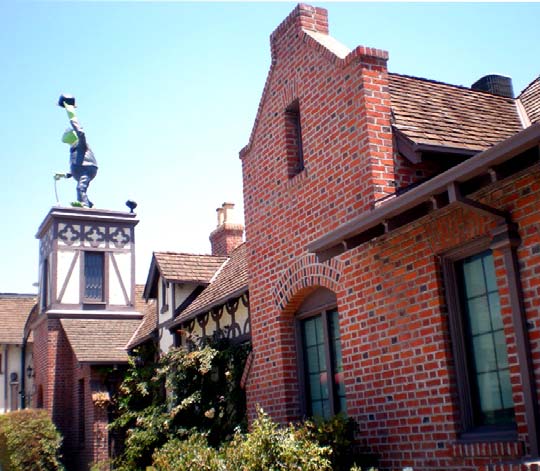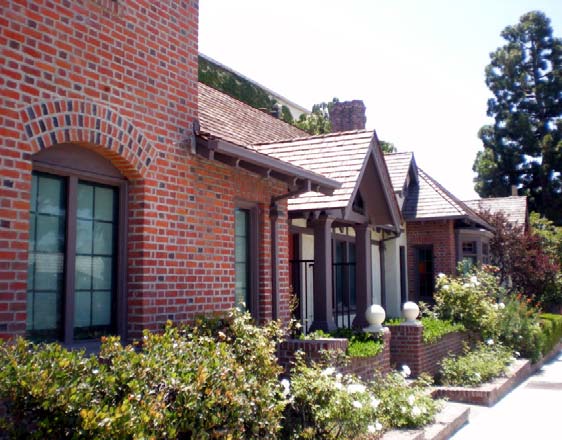 Unlike many studios, this location is clearly visible from the street (La Brea) where you can see the painting of Chaplin and the Historic Marker. Traffic on La Brea is usually so busy that you can't slow down or park to take photos, however you can park on De Longpre on the south side of the studio and walk around the studio to get photos like these, including the painting of Chaplin in a doorway, the Historic Marker, and the studio entrance gate.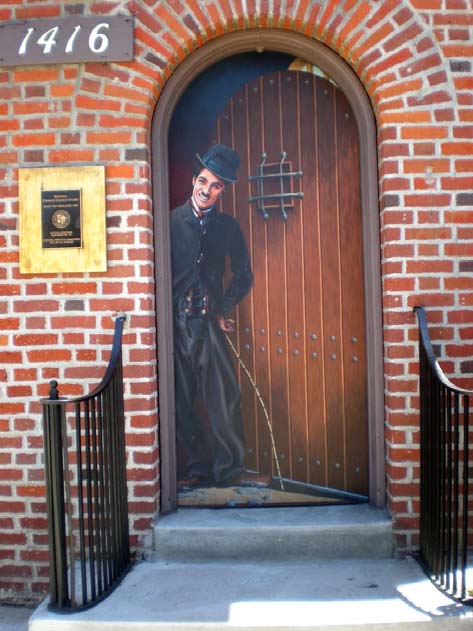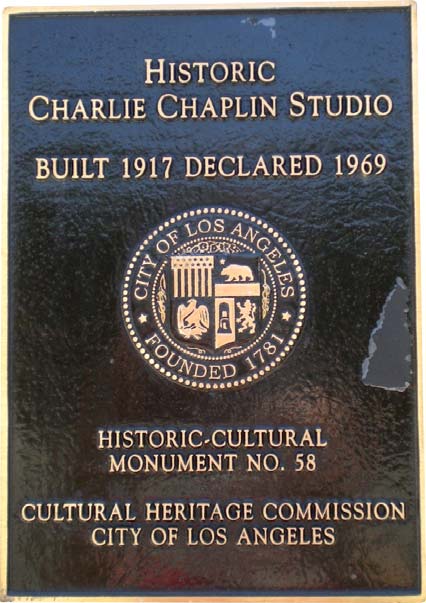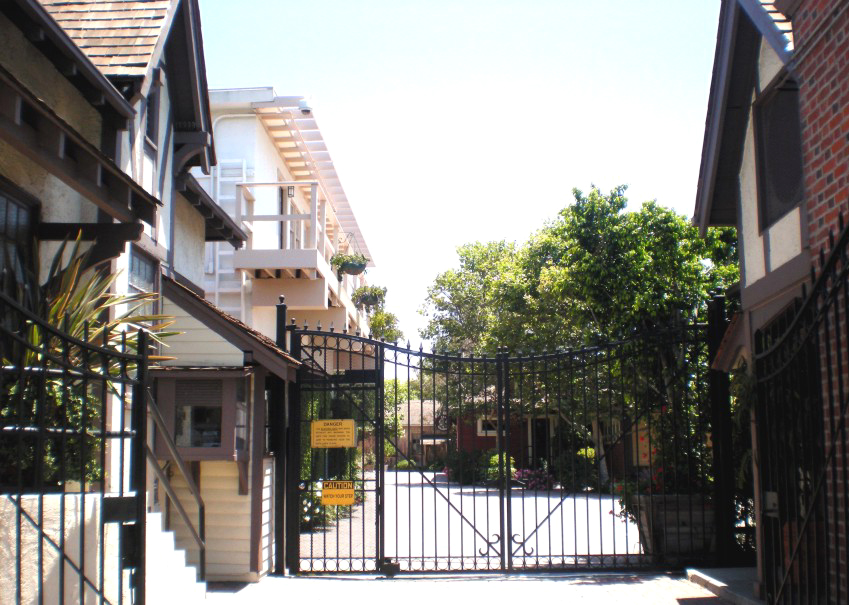 Photos by Scott
Copyright © 2012, Scott's L.A. • All Rights Reserved